It's Time to Check Your Tires!
After a long winter, we know you are ready for spring, but is your vehicle? Winter driving can be hard on your tires. Spring is the perfect time to get your tires checked and rotated, and have your wheel alignment inspected. Get in touch with Angie or Lori to schedule an appointment with the Masters today! For those interested in learning more, here's a rundown of why your spring tire service is so important.
Choose Master Auto Repair of Webster Groves for Environmentally Responsible Auto Service
Tire pressure usually needs adjusting in the spring. Air pressure changes about 2% for every 10 degrees (F) of change in temperature. When temps drop during the cold of winter, most tires will require additional air to maintain their proper manufacturer-recommended psi. When spring comes along and temperatures and air pressures rise once again, that previously added air can cause your tires to become overinflated. Overinflating your tires causes the sidewalls and tread to become harder than normal and the contact area of the tire to shrink. This can reduce your tires' traction and performance and cause your tires to wear very quickly in the center section of the treaded area. As the tread wears away, your tires not only become more vulnerable to future damage, but safe handling is compromised.
Salt and sand may help make road surfaces safer to drive on in snow and ice, but they are not good for your vehicle and its tires. These substances are abrasive and corrosive when mixed with water, which can be hard on both your tire rubber and your metal wheels over time. This is especially important for drivers in places like St. Louis with long, cold winters, where road treatments are used frequently.
Speaking of rough pavement, winter plowing and the freeze/thaw cycle can cause even bigger dangers to your tires and wheels in the form of potholes. (We're looking at you, I-55!) Driving over the potholes that appear in the road after a big snow storm can damage the sidewall of your tires and make them weaker. Hitting the hard angles of a pothole can also damage your wheels and rims. If a wheel is bent, it won't roll smoothly and the airtight seal between the tire and the wheel can be compromised. If there is visible damage, the wheel should be replaced.
Often this damage presents as a bubble or protrusion in the sidewall.
Alignment Check
Those potholes can do more than just mess up your tires. Hitting one can jar your steering system, causing problems in your steering and wheel alignment. You might notice this damage if your car pulls to one side while driving or accelerating, or if your steering stops being as responsive as it used to be. Misalignment in your wheels can also stem from uneven tire wear, so if you experience these symptoms and you haven't hit any potholes, it's still a good idea to get your alignment checked.
We can both inspect and correct your wheel alignment problems at Master Auto Repair of Webster Groves and our staff is serious about keeping you safe.
See our coupons page to get a voucher for a free wheel alignment with any service!
Tire Rotation
While you're getting your tires inspected or your alignment checked, it is a good idea to have your tires rotated at this time as well. Regularly changing your tires' position on the vehicle – rotating both front to back and side to side – has some big benefits.
Preserves balanced handling, keeping you safer behind the wheel.
Helps maintain traction, especially important as we head into the rainy season of spring.
Promotes even tread wear, prolonging your tire life.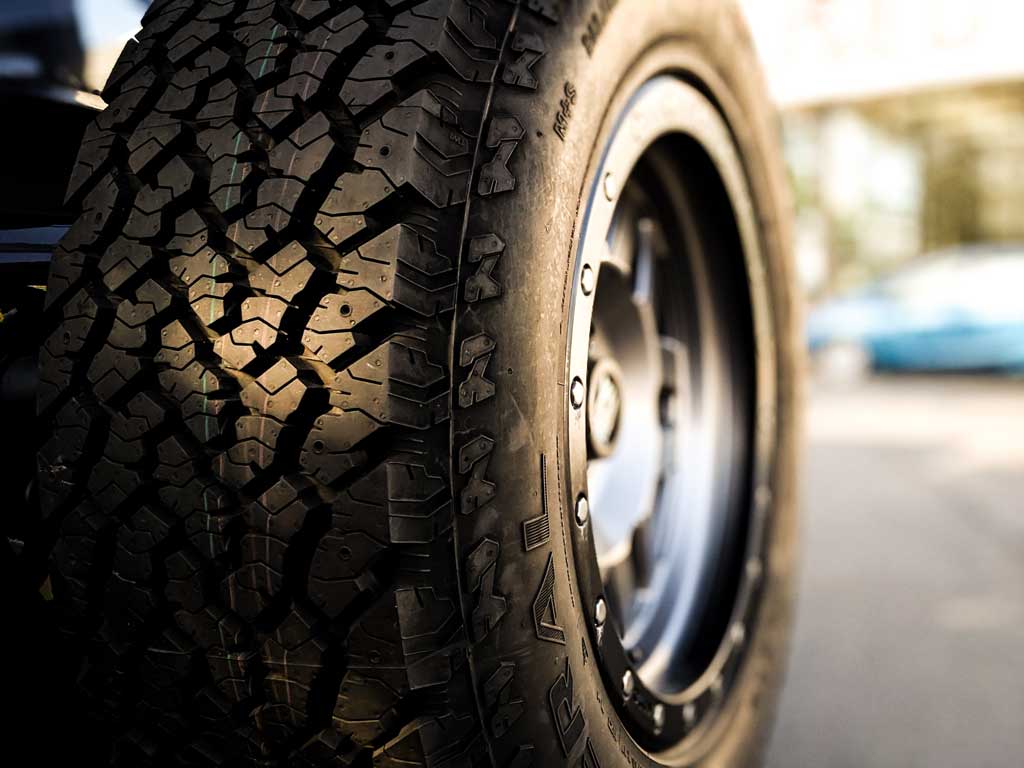 Tire rotations are a fast and easy service that can have a big impact on your vehicle if you keep up with them. That's why they're often required by many vehicle and tire warranties.
New Tire Deals
If this winter was especially hard on your vehicle and you find yourself in need of new tires this spring, you need to talk to Master Auto Repair of Webster Groves. Lori and Angie will help you find the best tires available at a great price and will provide excellent advice and service for you every step of the way. Check our Coupons page or follow us on Facebook for info about our monthly offers, rebates, and more ways to save!
Act Now, It's Easy!
Regular tire evaluations and keeping pace with maintenance recommendations are key steps to preventing problems on the road. Angie and Lori can make this easy with a concise consultation and subsequent scheduling of three routine visits per year. We'll text your reminders, lay out the plan, and can even loan you a car in certain circumstances if needed. It's our goal to make your visits easy and enjoyable!