Shop For Tires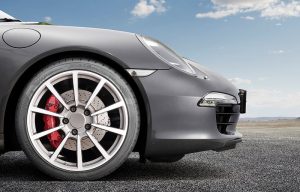 Whether you need one tire or all four, our shop is ready to help you find the right tire for you and your vehicle.
APPOINTMENTS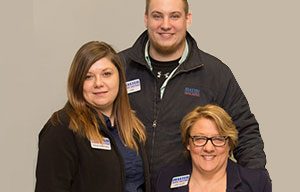 We want to make it as easy as possible to meet with one of our friendly staff members or ASE certified technicians.
SERVICES & REPAIR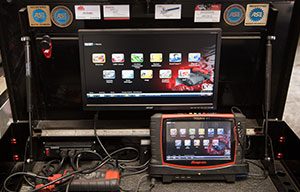 Anything from oil changes, brake repair, and wheel alignments to MO state inspections and engine diagnostics!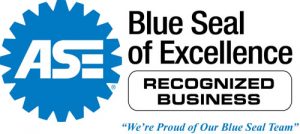 Get NAPA benefits with
EasyPay Financing
At Master Auto Repair of Webster Groves, we strive to give our customers the flexibility necessary to make their needs a reality. We offer credit through the NAPA Easy Pay Card. Please feel free to send us a message, and one of our friendly customer services representatives will help you with the simple approval process.
Featured Services: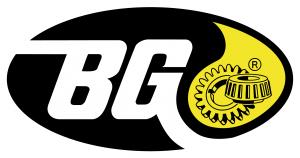 BG Products manufacture and distribute the equipment, fluids and additives for the maintenance of vehicle fluid systems. They back up their services with a program that covers the cost of repairs of certain items within these systems.
People We've Helped
"Absolutely amazing people and service. Tell them Rex sent you!"
5 star Google review
"This shop has been a blessing to me. This is the first time that I actually felt like someone really wanted to help me and they did. Lori went above and beyond, they fix your car right the first time. Angie explains everything so that you understand the issue. May God continue to Bless your business."
5 star Yelp review
"This place was recommended to me by a friend, and I'm so glad he did. After 3 months of my engine slowly deteriorating, I knew it was time to take it in but didn't know where. The shop by my house wasn't able to diagnose anything wrong. The dealership was too expensive and didn't have loaner cars available. I do community mental health, and the idea of my car breaking down in some of the neighborhoods I travel in was… not good.
I called Master and was able to schedule an appointment and a loaner car. When I arrived, my loaner was already pulled up and waiting for me. The women inside were able to get me checked in quickly and I got an estimate that afternoon. There was a lot wrong as I suspected with the car, and Lori explained everything thoroughly, telling me what were immediate repair needs and what could wait. I opted for the major repairs and was pleasantly surprised when my car was ready to go the very next morning. The lack of disruption to my schedule meant everything and took a lot of stress off. Now, the car runs smooth like buttah! I highly recommend the team at Master."
5 star Google review

"Could not ask for better customer service and mechanical expertise. Angie is always a call away and the technicians are exceptionally knowledgeable. Their prices are very affordable, but I would pay double for the peace of mind they give."
5 star Google review
"This is far and away the best shop to take your vehicle due to the care factor and professionalism of the team. Recently had a nightmare situation happen where a corporate quick oil change change company didn't put oil in my car and started the engine. This caused irreversible damage that Masters was able to diagnose. The owner Lori along with Angie and Tony all personally helped me through this challenging time dealing with their insurance company. If you are considering a repair shop, this is the best place in town. They stand by their work and will shoot you straight. Can't say enough good things about this business. Would give a 6 out of 5 stars if they would let me. Would suggest avoiding quick change oil/tire shops. Take your vehicle to the pros at Masters for routine maintenance (including tires) all the way up to a full engine rebuild and anything in between. I'll be a loyal customer for life."
5 star Google review

"Master Auto Repair of Webster Groves has provided excellent service, at reasonable prices with work done well, correctly, and honestly."
5 star Google review
"I have gone to 5 Mechanics over a 24 year period before finding Master Auto Repair of Webster Groves and now I won't go anywhere else. They give transparent and practical advice and always do a great job. Their main concern is fixing their customer's vehicles not padding their repair costs. They are friendly, treat you like family, have the option for loaner vehicles and always let you know what needs to be repaired or watched out for in the future. I will never go to another mechanic as long as I can!"
5 star Google review

"My son recommended this auto repair to me. I had serious structural problems. They gave me a loaner car, finished about 5 days ahead of estimated repair time. And, completed all repairs below estimated cost. Women owned and operated business. Rare in the automotive repair world. I will be a repeat client."
5 star Google review

"I got to meet Lori and her team last week. They went above and beyond for me in taking care of my car and situation. You can trust this shop to do good work and to tell you what you need to know to make the best possible decision about your car, even if it means less business for them. Thank you again so much! It's such a relief to know I have a mechanic I can trust."
5 star Google review
"I didn't think this level of customer service, responsiveness and attention to detail existed anymore but I was wrong. You will find it here. I have never experienced such an exemplary display of everything you would want when you're dealing with auto issues. This place has my business for as long as they are around and I hope it's a long time. The business world needs places like this. Even the largest companies in the world could use a tip or two from them. Absolutely amazing. Even the best of places never got 5 stars from me."
5 star Yelp review

"Really positive experience here. I needed a tire replaced, and also needed my ignition checked out. Angie texted me as per my stated preference when I made the appointment online, gave me quotes, and just generally made me feel like I knew what was happening. She kept me up to date via text. When the ignition issue didn't require the deeper inspection she'd quoted me for, she cut the inspection price way down. Everything was done quickly and the price was really reasonable, much less than I'd feared. I would definitely bring my car here again."
5 star Google review

"Perfect service and professional. Prices are compatible with service."
5 star Google review
"Lori I want to thank you and Angie and the guys in the shop for everything it's nice to have a shop I can trust to do the job in right. Thanks again"
"As always… great experience working with you guys. Thank you!"

"I've had the pleasure of dealing with Lori and her team on multiple occasions and the word INTEGRITY is always at the forefront of what they do. Knowing that their priority is doing things the correct way and only the correct way shows that they put their customers first. When you hand them your keys… you know that you are being well taken care of."
"Lori and Angie were absolutely amazing! I have never had a car experience go so smoothly! Both of them were in close contact with me discussing what needed to be done on my car and had it up and running again in no time! I can't be more thankful for their amazing customer service!"
Services: Battery, Engine repair
"I just wanted to take a quick moment to thank you for what I believe your company represents –  taking care of your customers.  You could have easily just given us the choice of fixing the catalytic converters now (which was likely needed whether we sold the car or not), and a few other options. But the option to get a waiver was…wow, this gives us options and keeps money in our pocket.  And all of your effort at no extra charge. I always appreciate the explanations, knowing what could be fixed and most importantly those things that should be fixed 'now'.
This is why we will keep coming back and tell everyone we know about Master Auto Repair"

Thank you for taking care of my car! They let you drive one of their vehicles so you don't have to ask friends or family for a ride. SO convenient! Thank you for thoroughly explaining the work in detail and making it easy to understand. Great company!

Amazing service. Angie from the front desk is really nice and friendly. I will return!
This team is so awesome! The first time I came in was due to their great reviews. After talking thru my situation, they suggested I not invest the money I planned on putting into my car because I expected to buy a new one in the next few months. They saved me a lot of money. I got a screw in my tire today and they were able to get me in right away to patch it. They're so professional, friendly, and refreshingly trustworthy. I obviously don't want to need to come come back but if/when another issue arises, they will certainly get my business and I will refer others here.

If you want great service and fair prices then this is the place. Very friendly even ride with you to listen to what's happening with your car. I could go on & on I'm so impressed. My car is running great after being taken by other mechanic shop that only hustled me. The best Thanks
I went in for an Oil change today. I feel so comfortable here. I trust what they say with regard to needed repairs, I feel they do top notch work, are completely honest and trust worthy. I am so very happy I found this place and HIGHLY recommend there service. It's a plus that the owner is a woman. I like supporting women owned businesses. Thank you !