How We Help Keep You & Your Vehicle Safe
Time can feel like it slows to a crawl during some parts of this pandemic, but in reality the world keeps turning full-speed. Essential employees, healthcare workers, and many other St. Louisans have found themselves running harder and faster than ever to keep up. Many steps and many miles have been clocked to keep things moving through COVID.
As time marches on, so does the wear and tear on your vehicle. Oil needs changing. Tires wear out. Brakes squeal for servicing. State inspections come due. Vehicles need their regular and routine maintenance! And in the event of a breakdown, drivers need a safe and convenient way to get their vehicle repaired and serviced without putting themselves or their families at risk.
To give people a good way to take care of their car care needs during the ongoing pandemic, Master Auto Repair of Webster Groves has made some important changes to our business. Here are some of the health and safety measures we have put into place to keep you and your vehicle safe while in our care.
Face Coverings Required
We miss seeing everyone's smiles, but we are committed to serving our community with integrity and we take the safety and well-being of our customers and employees very seriously. Master Auto Repair of Webster Groves requires face coverings be worn by customers and employees while in the building. We are also following all social distancing guidelines by limiting the number of people allowed in our lobby area to two.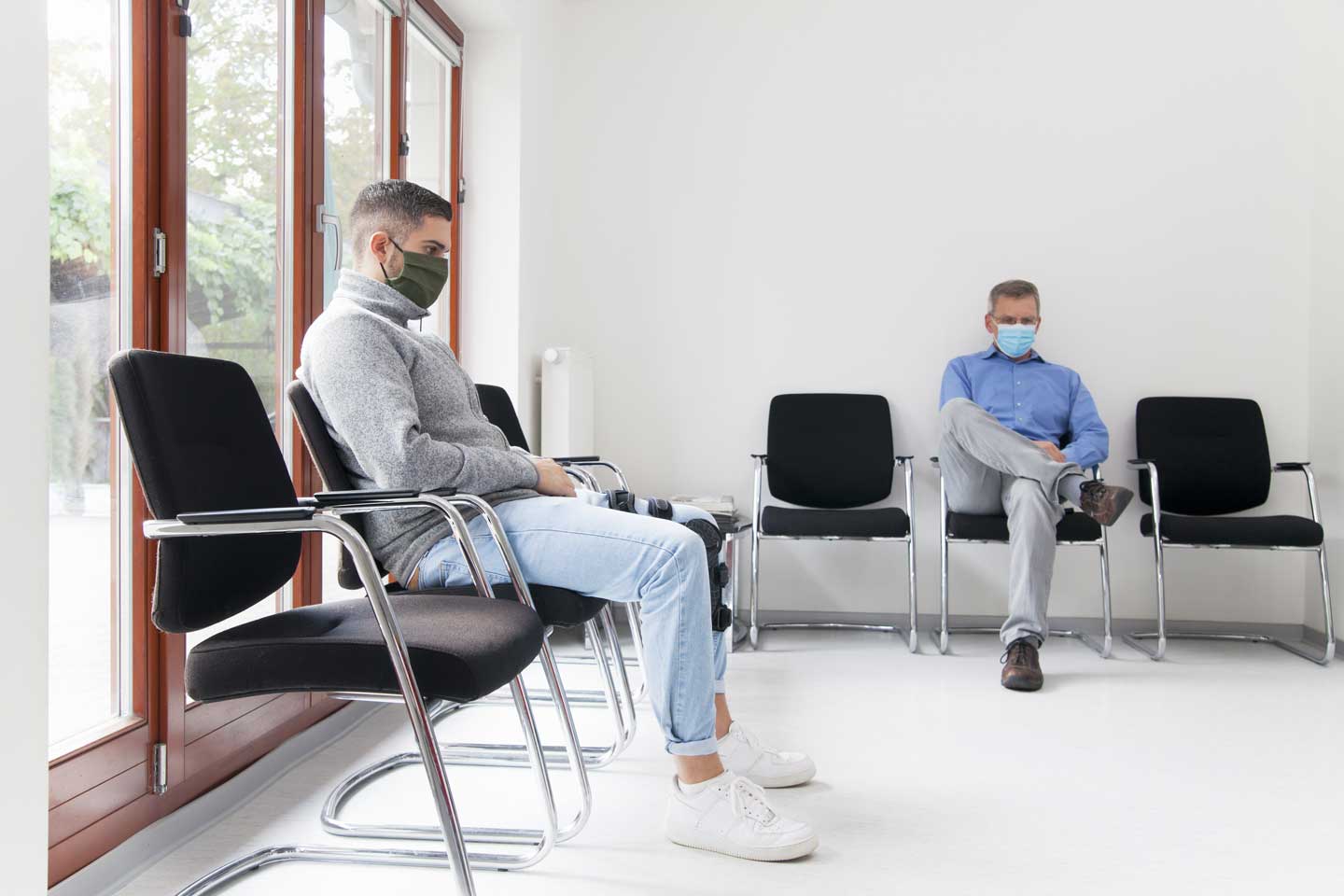 Curbside Drop-Off
Dropping your car off at Master Auto Repair of Webster Groves has always been easy.
Just call or click to make an appointment and we'll collect all the important details of your repair or maintenance needs when we get you scheduled. Then bring your car to us, drop off the keys, and we'll get to work and call you when it's ready to pick up. For a completely contact-free service, we have set up a designated drop-off and pick-up area. You may bring your vehicle to us at your convenience and place your keys in the secure drop box. All other arrangements will be handled with you over the phone, text or by email. Since we get all the essential info when you make your appointment, little follow up should be needed other than giving you updates about your service.
Sanitizing All Touch Surfaces
We strive to provide a safe environment for our customers and employees which is why we are maintaining a thorough sanitization process throughout every touch point in your service including:
Contactless key exchange
Frequent sanitization of all work areas including equipment, waiting room chairs, counters, and other surfaces that often come into contact
Handwashing protocols increased and heavily implemented between each customer
Hand sanitizer placed throughout the store and in work spaces
Disposable gloves worn by technicians and customer service team members
Post-inspection vehicle sanitization using a powerful alcohol solution to disinfect all touch surfaces

Seat and steering wheel coverings
Gear shifter/selector
Door, hatch and tailgate handles
Window, lock, audio, and climate controls
Turn signal, headlight, and windshield wiper controls
Keys/key fob
Staying On Track
While things may be changing fast all around us again this spring as we start to see the light on the horizon, not much is shaking up at Master Auto Repair of Webster Groves. We continue to offer our no-contact vehicle service option and follow heightened safety practices for your health and convenience. These adjustments have been relatively easy for us compared to what many other businesses have faced, and we are glad to continue doing our best to keep our customers safe until we are all through to the other side. You are always our number one priority!
Committed to Your Safety & Service
With these contact free service procedures in place, we aim to protect the well-being of our customers and employees while providing excellent automotive repair services. Make an appointment online or call us to talk with Lori or Angie about your vehicle.